Posts for tag: cosmetic dentistry
By Robert R. Watts DDS, PLLC
September 03, 2021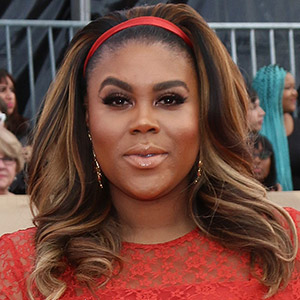 Nina Parker, the host of Love & Hip Hop for six seasons, is now busy with the new game show Blockbusters and her own talk show The Nina Parker Show. But even with a full plate, she took time recently for some personal care—getting a new smile.
Parker's fans are familiar with her noticeable tooth gap. But a video on TikTok in February changed all that: In the video, she teasingly pulls away a mask she's wearing to reveal her smile—without the gap.
Parker and other celebrities like Madonna, Michael Strahan and David Letterman are not alone. Teeth gaps are a common smile feature, dating back millennia (even in fiction: Chaucer described the Wife of Bath as being "gap-toothed" in The Canterbury Tales).
So, what causes a tooth gap? Actually, a lot of possibilities. The muscle between the teeth (the frenum) may be overly large and pushing the teeth apart. There may be too much room on the jaw, so the teeth spread apart as they develop. It might also have resulted from tongue thrusting or late thumb sucking as a child, influencing the front teeth to develop forward and outward.
A tooth gap can be embarrassing because they're often front and center for all the world to see, but they can also cause oral health problems like complicating oral hygiene and increasing your risk for tooth decay. They can also contribute to misalignment of other teeth.
Fortunately, there are ways to alleviate a gap. One way is to move the teeth closer together with either braces or removable clear aligners. This may be the best approach if the gap is wide and it's contributing to misalignment of other teeth. You may also need surgery to alter the frenum.
You can also reduce less-pronounced gaps cosmetically with dental bonding or porcelain veneers. Bonding involves applying a type of resin material to the teeth on either side of the gap. After some sculpting to make it appear life-like, we harden the material with a curing light. The result is a durable, tooth-like appearance that closes the gap.
A veneer is a thin wafer of porcelain, custom-made to fit an individual patient's tooth. Bonded to the front of teeth, veneers mask various dental flaws like chips, deformed teeth, heavy staining and, yes, mild to moderate tooth gaps. They do require removing a small amount of enamel on the teeth they cover, but the results can be stunning—completely transformed teeth without the gap.
Getting rid of a tooth gap can be a wise move, both for your smile and your health. You may or may not take to social media to show it off like Nina Parker, but you can feel confident to show the world your new, perfect smile.
If you would like more information about treating teeth gaps and other dental flaws, please contact us or schedule a consultation. To learn more, read the Dear Doctor magazine article "Space Between Front Teeth."
By Robert R. Watts DDS, PLLC
June 15, 2021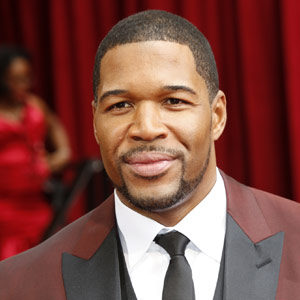 If you're a fan of former NFL player and current host of Good Morning America Michael Strahan, then you're well aware of his unique smile feature—a noticeable gap between his front teeth. So far, Strahan has nixed any dental work to correct the gap, often saying it was part of "who I am."
But if you follow him on Twitter, you may have been shocked by a video he posted on March 30th of him sitting in a dentist's chair. Calling it a "moment fifty years in the making," Strahan said, "Let's do it." After some brief video shots of a dental procedure, Strahan revealed a new gapless smile.
But some of his Twitter fans weren't buying it—given the timing, they sniffed an elaborate April Fool's Day ruse. It turns out their spider senses were on target: Strahan appeared once again after the video with his signature gap still intact, grinning over the reaction to his successful prank.
The uproar from his practical joke is all the more hilarious because Strahan has let it be known he's truly comfortable with his smile "imperfection." But it also took him awhile to reach that point of acceptance, a well-known struggle for many people. On the one hand, they want to fix their dental flaws and improve their smile. But then again, they're hesitant to part with the little "imperfections" that make them unique.
If that's you, here are some tips to help you better navigate what best to do about improving your smile.
See a cosmetic dentist. A cosmetic dentist is singularly focused on smile enhancement, and particularly in helping patients decide what changes they want or need. If you're looking for such a dentist, seek recommendations from friends and family who've changed their smiles in ways you find appealing.
Get a "smile analysis." Before considering specific cosmetic measures, it's best to first get the bigger picture through an examination called a "smile analysis." Besides identifying the defects in your smile, a cosmetic dentist will use the analysis to gauge the effect any proposed improvements may have on your overall facial appearance.
Embrace reality. A skilled cosmetic dentist will also evaluate your overall oral health and assess how any cosmetic procedures might impact it. This might change your expectations if it whittles down the list of enhancement possibilities, but it may help determine what you can do to get the best improved smile possible.
A great cosmetic dentist will work diligently with you to achieve a new smile that's uniquely you. Even if, like Michael Strahan, you decide to keep a trademark "imperfection," there may still be room for other enhancements that will change your appearance for the better.
If you would like more information about a "smile makeover," please contact us or schedule a consultation. To learn more, read the Dear Doctor magazine article "Cosmetic Dentistry."